Warranty & 365-Night Trial
10-YEAR LIMITED MATTRESS WARRANTY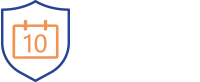 Thank you for purchasing our Subrtex product(s). We hold ourselves to high standards and are confident that you'll be pleased with what you purchased. However, if you are dissatisfied or if you discover a defect in your product, simply review our Limited Warranties (below) and, if you believe that you are entitled to take advantage of their terms, please contact us at customerservice@subrtex.com for instructions on how to do so.
Your new Subrtex mattress is covered by a 10 year limited warranty (the"Mattress Warranty").
A. Products covered by this limited Mattress Warranty
This limited Mattress Warranty extends to mattresses manufactured by SUBRTEX, purchased directly from Subrtex. Mattresses are designed to work on a firm, solid-surface, on a bed base that is structurally capable of supporting the weight of the Mattress and user(s). This Mattress Warranty does not cover your Product if you use it in a manner incompatible with that intended design.
B. Who this Mattress Warranty extends to
This limited Mattress Warranty extends to the original purchaser of any Mattress who is located in the United States (not including US territories) or Canada. Please retain a copy of your receipt as proof of purchase. All Subrtex limited warranties are not transferable.
C. Subrtex's limited Mattress Warranty and responsibilities
Subrtex warrants the Mattress in its original packaging sold to you against the defects in material and workmanship set forth below ("Defects") for a period of 10 years from the time your Mattress is purchased by you, when the Mattress is used normally for its intended purposes in the home and on a bed base that is structurally capable of supporting the weight of the Mattress and user(s).
D. What this limited Mattress Warranty covers
This limited Mattress Warranty applies to the following Defects:
a. Deterioration causing the Mattress to have a visible indentation greater than one (1) inch that is not associated with an indentation or sag which results from use of an improper or unsupportive foundation or adjustable bed base. Normal wear requires that a Mattress be continuously supported by a matching foundation or adjustable bed base with a proper bed frame sufficient to support the collective weight of the Mattress and foundation.
b. Any physical flaw in the Mattress that causes the foam material to split or crack, despite normal usage and proper handling.This limited Mattress Warranty does not cover the following:
A normal increase in softness of the foam pressure-relieving material which does not affect the pressure-relieving qualities of the Mattress.
Comfort preference.
Physical abuse or damage to the structure and/or cover material, including but not limited to, burns, cuts, tears, liquid damage, or stains; provided, that the defect is caused by such abuse or damage.
Replacement of any non-defective pieces in the Subrtex sleep system (for example, if you purchase a mattress with multiple components and only one component is defective, then we will only replace the defective component).
In the event of a Defect, Subrtex's sole and exclusive liability and your sole remedy under this limited Mattress Warranty will be, at Subrtex's option, to provide a repaired or replacement Mattress or Mattress Cover, subject to your fulfillment of "Your Responsibilities" below. Replacement Mattress Covers may be provided in a color different from the Mattress Cover you originally purchased.
E. Your responsibilities:
In the event of a Defect and in order to get the benefit of this limited Mattress Warranty, you must return your Mattresses or Mattress Cover to Subrtex and provide Subrtex with proof of the original date of purchase.
Evidence of a Defect and any claims must be sent to the address set forth at the end of this limited Mattress Warranty.
If you wish to replace your Mattress with a more expensive Mattress (an "Upgrade Mattress"), then please e-mail to customerservice@subrtex.com. You will be required to pay the difference between the original purchase price of the Mattress and that of the Upgrade Mattress, plus the cost of any related additional system pieces necessary for such Upgrade Mattress.
Subrtex will repair or replace (as applicable) and ship your Mattress or Upgrade Mattress back to you.
Replaced or repaired Mattresses are subject to the same limited Mattress Warranty as the original Mattress. If you obtain a replaced or repaired Mattress, the warranty term of the replaced or repaired Mattress begins from the date of purchase of the original Mattress. If you purchase an Upgrade Mattress, a new warranty term will begin upon the purchase of the Upgrade Mattress.
365-NIGHT TRIAL WITH FREE RETURNS

We believe you should sleep on your mattress to decide if you like it, and it can take the body 30 nights to adjust to a new mattress.
If you're not 100% in love after the first 30-Night Adjustment Period, return is easy and free (full refund but not including return shipping charge).
Your trial begins when your products are delivered. So if you are indecisive (like most of us are), and are not actually sure how you feel about it, you can try it out for a full year free.
The agreements above are valid only for mattresses used in a strictly residential, private context. At this time, we do not offer a commercial warranty.
We consider commercial use to be mattresses used in a hotel or public lodging setting, including AirBnb and other home-sharing programs of a similar nature.